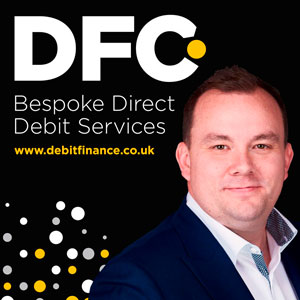 MANAGING DIRECTOR
Ross Young
Ross is the Managing Director for DFC. Ross has been with the company since 2006 and brought a wealth of experience of Project Management, Time Management and Development skills.
He has managed some exciting projects over the years, this also includes the development of DFC's infrastructure to ensure DFC are at the forefront of innovative ideas to make things easier for our employees, Clients and Customers alike.
His strong organisational and time management skills are utilised across the company which has meant Finance, Administration, Projects and Developments are kept focused and deliver on time.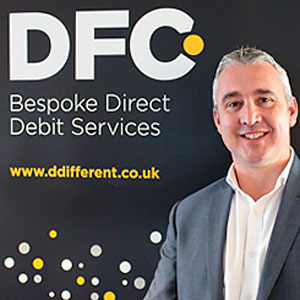 DIRECTOR
Ivan Stevenson
Ivan is the Director of Business Management & Development for DFC. Ivan joined the company in 1999 as an area account manager and moved within the business to a more strategic sales and account management role as a Director in 2004.
His strength lies in his ability to develop excellent working relationships with a variety of clients across a wide range of business sectors. He is committed to providing a 1st class service both personally and with the support of a strong sales and account management team to our clients.
FINANCIAL CONTROLLER
Alisa Zhao
Alisa is the Financial Controller at DFC. She is responsible for overseeing the finance team in their daily operations and efficiently managing cash flow.
Her extensive career has put her in great stead to manage DFC's financial administration, whilst maintaining processes to the highest standard. Alisa's meticulous attention to detail and problem-solving capabilities make her a vital asset to the team.
OPERATIONS MANAGER
Mark Jordan
Mark is the Operations Manager for DFC. Mark joined DFC in 2006 as a Call Centre Agent and has progressed throughout the years to where he is today.
Within his role Mark leads by example, encouraging a hard working but friendly atmosphere throughout DFC, he has trained and nurtured a number of now key employees who are an integral part of the company.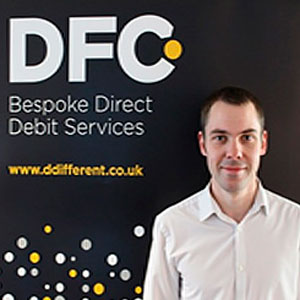 IT DEVELOPMENT MANAGER
Matt Clements
Matt is the IT Development Manager for DFC, joining the company in 2011 as a Systems Developer, and now plays a vital role in the constantly changing IT environment.
Matt is instrumental in ensuring the success of DFC's ability to meet customer needs from a IT perspective, by providing internal and external IT solutions that are focussed on delivering customer success. Matt and his team manage IT projects for DFC with customer requirements at the top of the list.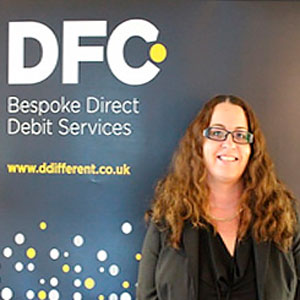 ADMINISTRATION MANAGER
Nicole Capper
Nicole DFC's Group Administration Manager joined in 2001 and after steady promotion now manages the entire administrative function.
Dedicated to developing and delivering the right internal processes to meet customer needs, Nicole applies a wealth of internal experience to allow her and her team to deliver outstanding customer service.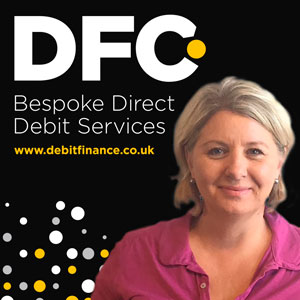 HEAD OF ACCOUNT MANAGEMENT
Michelle Stapleton
Michelle is responsible for overseeing communication with DFC contracts. She divides her time on internal process reviews and external client queries.
There are very few aspects of the customer funnel that Michelle has not touched upon at some point in her working life. Her extensive career has seen her work as a Business Improvement Manager for a leading bank and as the KEY Account Manager for a global automation company. Previous clients of Michelle's have included McVities, Vicks, and British Gypsum.
Michelle prides herself on her ability to think holistically. Having previously managed a team of 34, her new team of 4 will give her the time of day to focus on the progression of individuals under her supervision.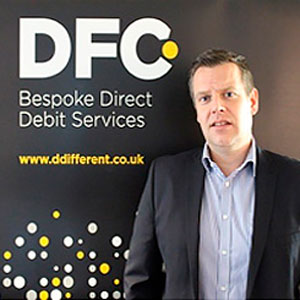 HEAD OF BUSINESS DEVELOPMENT
David Mellor
Dave, our Head of Business Development at DFC, joined us in 2003 as an Area Account Manager, and has moved within the organisation to now lead his account management team across the organisation's client base.
Dave who is committed to the company's core ethics and total business transparency adopts a consultative approach to business ensuring a bespoke response to the client.
Dave ensures he supports his customers by clearly understanding their business needs and through up to date information and feedback delivers unrivalled service individually and through his team.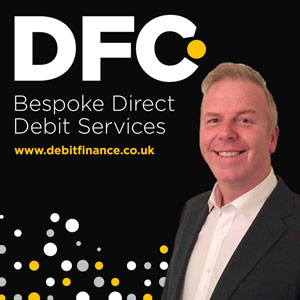 BUSINESS DEVELOPMENT MANAGER
Richard Jones
With 20 years' experience working within in the Leisure industry, Richard will always put the needs of the customer first By building strong relationships and going the "extra mile".
Having worked extensively in the Health & Fitness industry, he has experience in Sales & Marketing, General & Area Management and has held senior positions as National Fitness & Group Ex-Manager and Head of Leisure Sales for some of the leading names in leisure.
Trust and Integrity are core values that Richard will demonstrate on a daily basis with both new and existing clients.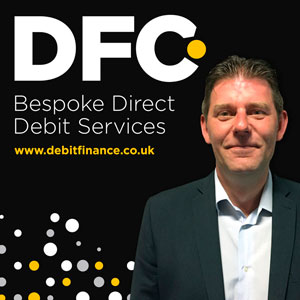 BUSINESS DEVELOPMENT MANAGER
Daniel Armstein
Daniel is the Business Development Executive (North) for DFC who joined the company in 2015.
Daniel has over 15 years experience in the Financial Services Sales Sector. He is also a qualified Mortgage Adviser with a significant focus on customer service. He has built a reputation of delivering results based on honesty, trust and putting his customers first.