Legend
Delivering software, membership payments and value-added services – powered by one platform – Legend helps you run your leisure facilities with ease.
Streamline complex operations, achieve growth, and drive retention. Keep a competitive edge with a feature-rich, cloud-based solution that provides a complete 360˚ customer view – essential to delivering exceptional, engaging experiences.
Xplor Gym
Xplor Gym is an all-in-one gym management software solution with embedded payments and integrated access control. Making running your gym business easier and more profitable than ever.
A cloud-based digital solution, Xplor Gym helps you get and stay ahead. Future-ready flexible technology lets you to react fast to changes and opportunities. As you evolve, Xplor Gym evolves.

Direct Debit
If you've yet to discover the advantages of making your regular payments via Direct Debit collection, you're missing out on all kinds of benefits the scheme offers. Millions of people around the world set up Direct Debit to send their payments to the relevant business on a pre-agree date, leaving them free to get on with things in the knowledge that their payments are set to go and taken care of.
More often than not, you'll set up your Direct Debit with the company in question and things will run smoothly until you need to make a change or cancel it, but in the event that they need to alter the agreement, they're obliged to give you around ten working days' warning. You'll also find that any money taken from your bank account as a Direct Debit will show on your bank records with a DD beside it, and that makes it easy to scan through each month and double check where your money's gone and how much you're spending.
One of the biggest advantages is that you're in charge, you'll be able to choose the best date for you to make your payment and then set the Debit to leave on the same date each period. For example, many people choose for their main outgoings such as bills to be taken from their accounts just after they get paid, and that means they can feel confident that they'll have plenty of money to cover the payment and they can easily tell how much money they have left for the month.
What about when things go wrong? It's unlikely, but if there's ever a problem with your Direct Debit, you'll be covered by the Direct Debit Guarantee. That means it's up to your bank or your building society to refund you your money immediately and then deal with the problem, so you won't be left out of pocket.

Bacs
Most of us benefit from the use of Direct Debit collection every month without thinking twice about it, but how many of us understand the jargon that often comes with them when we deal with the Debit process? From mandates to BACS and even indemnity claims, it's important to understand exactly what each term means. Well, we've picked out some of the most common phrases to explain exactly what they mean, so next time you come across them you'll be in the know.
One of the terms that's most often associated with all things Direct Debit is 'BACS', and this simply means the clearing system used to administer the Debit scheme. Every Direct Debit communication must pass through the BACS system, and it stands for 'Bankers Automated Clearing System'. You'll sometimes see this written as 'Bacs'.
You'll sometimes see a Debit instruction referred to as a 'Direct Debit mandate', and it's exactly the same thing. When you set up a Debit to make a regular payment to a business you're giving an instruction to them to collect the funds, and a mandate is just another way of describing it.
Now this one's important…'unpaid Direct Debits'! This term refers to any payments which have failed to be collected from your bank account as agreed in your Debit instruction. The most common reason behind an unpaid Debit is that there weren't enough funds in the account to cover the payment, but there can be other reasons behind them too.
Lastly, it's the very formal sounding 'indemnity claim'. All Direct Debit payments are protected by the Direct Debit Guarantee, and one of its advantages is that means you're entitled to put in an indemnity claim for a refund if a payment's every taken from your account in error.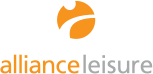 Alliance Leisure
Alliance Leisure support local authorities, leisure trusts and private health clubs in the provision of marketing and promotions, sales systems and training, retention support and mystery shopper programmes. Working with over 150 leisure sites across the UK they have a vast amount of experience in making clubs operate successfully.
Alliance have an experienced and enthusiastic team of trainers and account managers who are committed to making a positive difference to your team and business.

Bacs Approved Bureau
The Bacs approved bureaux directory is an alphabetical listing of all Bacs approved bureaux. The directory is maintained by the Bacs Commercial Support Group based on information that is received from bureaux.