Fully Managed Service:Transparent process, clear pricing.
Our flexible Fully Managed Service efficiently collects DD payments using traditional paper-based methods or our online portal, FASTDD – using your own Service User Number or ours.
With transparent processes and a competitive and clear pricing policy, FMS also offers both Consumer Credit Regulated or non-regulated agreements and a full default procedure handled entirely in-house to ensure no hidden costs.
Benefits include:
Non-regulated agreements available.
Increase in income due to our highly proven collection success.
Full default procedure handled entirely in-house ensuring that there are no hidden costs.
All the dealings we have had with DFC have been excellent and they have gone above and beyond to ensure everything is perfect with the system that we operate.
Kraig Kelly
Read more

View our brochure
We offer a wide range of billing frequencies and methods to suit your customers, available on a weekly, fortnightly, monthly, quarterly or annual basis and is available Monday through to Friday. Your customers will value the flexibility and it will mean that you can rely on a steady flow of payments throughout the year.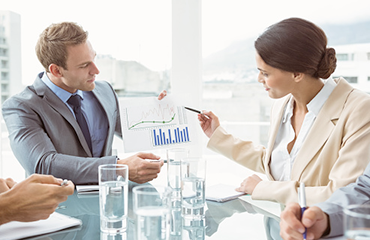 We understand that you value your customers greatly. That's why our call centre is 100% UK based and is also open on Saturdays. We take away the pain of handling customer payment enquiries, leaving your team to dedicate their time to what they do best – growing your business.
Your safety is our primary concern. We are Trading Standards, PCI and Bacs approved, and ensure that no data or transactions are carried out in an unsecure manner. Likewise, regular safety checks are undertaken by a third party, to certify that security is continuously operating at its highest standards.
With the opportunity to carry out collections via text, online or over the phone, our payment flexibility not only provides a more valuable customer journey, it gives you access to your money faster. Beyond this, we have a number of credit control stages that we ask paying customers to adhere to. We are perfectly comfortable in dealing with situations involving outstanding debt collections. Customers can expect an average of nine points of contact before final collection, and we will work with them to ensure this is met. We know that sometimes it is necessary to take further steps to recover payment. Our years of experience have fostered our approach that is tactful, diligent and persistent. We remove the burden of recovering unpaid money so that you can concentrate on the areas of the business that you do best. Your customers can be confident that they are dealing with a credit controller that has fair treatment of customers at the forefront of their approach.
It is imperative to us that you experience absolute clarity throughout your journey with us. One of the ways we ensure this is by giving you easy access to customer payment records at all times. Our unique management information platform, the Data Retrieval Service, delivers an insight into live, new, frozen and unpaid or defaulted Direct Debits through your current CRM system. You can also make use of daily, weekly or monthly reports, as well as analytics that give an insight into your best paying customers and areas for development. Our reports are customisable, allowing you to select the insights that are most relevant to your brand.